Articles, Interviews, Videos
Who's Online
We have 34 guests online
CW's description for Supernatural's season 8
Tuesday, 04 September 2012 15:34
CW has posted a description for season eight on their website.
Season Eight begins with Dean's seemingly impossible escape from Purgatory, though Castiel is nowhere to be found.  However, Dean isn't alone.  He's returned with a mysterious comrade-in-arms whose reason for escape is perhaps more than Dean bargained for.  Meanwhile, Sam finds himself reconciling the life he discovered while Dean was gone with Dean's sudden reappearance.  As the boys struggle with their unexpected reunion, they make a shocking discovery that could lead them on a deeply personal mission to settle old scores.  If only they could agree – is this a "family business" or isn't it?
Mailing Address for Supernatural
Supernatural Films Inc
8085 Glenwood Drive
Burnaby, B.C.
V3N 5C8
Canada
Team Levi
Support Team Levi!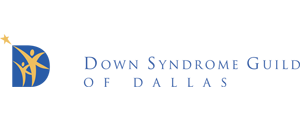 You can donate to Team Levi by clicking here.
Levi is the nephew of Jensen Ackles.
Click here to bid on our Supernatural auctions
with proceeds going to Team Levi and the