Articles, Interviews, Videos
Who's Online
We have 68 guests online
'Magic City': Jeffrey Dean Morgan On His Return To TV And The Allure Of New Starz Series
Friday, 30 March 2012 08:58
"Although Jeffrey Dean Morgan has stolen countless scenes in movies as diverse as 'P.S. I Love You' and 'Watchmen,' the actor -- perhaps best known for playing Izzie Stevens' dying love and heart patient Denny Duquette on 'Grey's Anatomy' -- has always seemed to be bubbling under the surface of name recognition. TV has been a little more receptive to his charms, after the 2005-06 season put him on the map with a trio of breakthrough roles in quick succession on 'Weeds' and 'Supernatural,' in addition to 'Grey's.'"  Click here for the rest of the interview.
Mailing Address for Supernatural
Supernatural Films Inc
8085 Glenwood Drive
Burnaby, B.C.
V3N 5C8
Canada
Team Levi
Support Team Levi!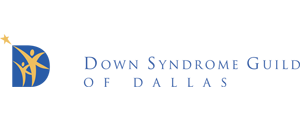 You can donate to Team Levi by clicking here.
Levi is the nephew of Jensen Ackles.
Click here to bid on our Supernatural auctions
with proceeds going to Team Levi and the