Articles, Interviews, Videos
Who's Online
We have 76 guests online
Supernatural nominated for Saturn Award
Wednesday, 20 February 2013 11:38
Supernatural has been nominated for a Saturn Award for Best Network Television Series.  Supernatural will be competing against Eric Kripke's other show, Revolution, in this category.  Also nominated are Tracy Spiridakos from Revolution for Best Actress.  Tracy was a nurse in Supernatural's 'Bedtime Stories.'  Mark Sheppard (Supernatural's Crowley) was nominated for Best Guest Starring Role in a Series for his role on Leverage.
Click here for a complete list of the nominations.
Mailing Address for Supernatural
Supernatural Films Inc
8085 Glenwood Drive
Burnaby, B.C.
V3N 5C8
Canada
Team Levi
Support Team Levi!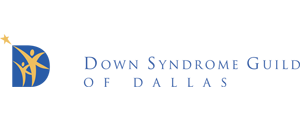 You can donate to Team Levi by clicking here.
Levi is the nephew of Jensen Ackles.
Click here to bid on our Supernatural auctions
with proceeds going to Team Levi and the