Articles, Interviews, Videos
Who's Online
We have 65 guests online
Is This The CW's Fall 2012 Schedule?
Wednesday, 16 May 2012 19:34
Possible 2012 Fall CW schedule:
MONDAY: 8PM Gossip Girl (replaced by The Carrie Diaries at midseason), 90210 9PM
TUESDAY:Hart Of Dixi 8PM, First Cut 9PM
WEDNESDAY: Arrow 8PM, 9PM Supernatural
THURSDAY: 8PM The Vampire Diaries, 9PM Beauty and the Beast
FRIDAY: Nikita/America's Next Top Model (the order wasn't really laid out)
(read more...) via KSiteTV.com
Mailing Address for Supernatural
Supernatural Films Inc
8085 Glenwood Drive
Burnaby, B.C.
V3N 5C8
Canada
Team Levi
Support Team Levi!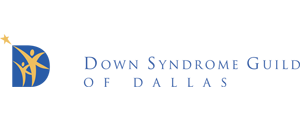 You can donate to Team Levi by clicking here.
Levi is the nephew of Jensen Ackles.
Click here to bid on our Supernatural auctions
with proceeds going to Team Levi and the