Articles, Interviews, Videos
Who's Online
We have 68 guests online
'Supernatural': Jared Padalecki and Jensen Ackles Interview About Sam and Dean From Set
Friday, 16 March 2012 07:49
"Now that The CW's 'Supernatural' is in its seventh season, one might expect the cast and crew to be feeling fatigued and simply focusing on the paycheck (the writers even turned the show's longevity into a running joke in last season's deliciously meta installment, 'The French Mistake.') But thankfully, the passion and dedication of all involved seems to be just as pronounced now as it was in earlier seasons as HuffPost TV learned last week during a visit to the set of the cult hit."  Click here for the rest of the article.
Last Updated on Friday, 16 March 2012 07:51
Mailing Address for Supernatural
Supernatural Films Inc
8085 Glenwood Drive
Burnaby, B.C.
V3N 5C8
Canada
Team Levi
Support Team Levi!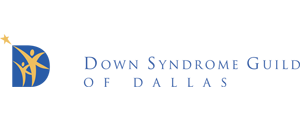 You can donate to Team Levi by clicking here.
Levi is the nephew of Jensen Ackles.
Click here to bid on our Supernatural auctions
with proceeds going to Team Levi and the