Articles, Interviews, Videos
Who's Online
We have 32 guests online
Jared and Jensen need more ducks!
Monday, 15 August 2011 10:13
Clif Kosterman, @bodyguard4JandJ, tweeted a new project for Supernatural fans.  Jared and Jensen need more ducks!  They want fans to send in rubber ducks with your name and location on it to
Supernatural Films Inc.
8085 Glenwood Drive
Burnaby, B.C.
V3N 5C8
Canada
or you can bring the ducks to the convention in Vancouver, August 28.  Click here to see a picture of Jared and Jensen in the duck pond.
We also have a DuckNation photo gallery, where you can see all of the DuckNation photos that Clif has tweeted as well as pictures of ducks that are being sent in by fans.  To send your duck photo, tweet it to us or email it to us at This e-mail address is being protected from spambots. You need JavaScript enabled to view it .
Last Updated on Sunday, 21 August 2011 11:37
Team Levi
Support Team Levi!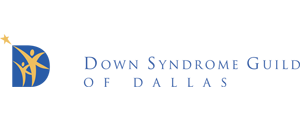 You can donate to Team Levi by clicking here.
Levi is the nephew of Jensen Ackles.
Mailing Address for Supernatural
Supernatural Films Inc
8085 Glenwood Drive
Burnaby, B.C.
V3N 5C8
Canada