Articles, Interviews, Videos
Who's Online
We have 128 guests online
Listen to Winchester Radio with special guest Misha Collins
Friday, 16 November 2012 16:03
Click here to listen to Winchester Radio, with very special guest, Misha Collins!
We have no way to screen call in questions through BlogTalkRadio.  Questions and opinions of callers to our podcast may not reflect those of WinchesterBros.
The podcast is available through BlogtalkRadio, iTunes (just search for mediablvd) and other feeds. Please check out the site for more information.  If you have any questions or comments, please contact the Podcast Staff.
This podcast is hosted by Susan Hall, Becky Gilreath, and Vanessa Chaffee
Last Updated on Friday, 16 November 2012 17:00
Mailing Address for Supernatural
Supernatural Films Inc
8085 Glenwood Drive
Burnaby, B.C.
V3N 5C8
Canada
Team Levi
Support Team Levi!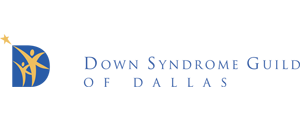 You can donate to Team Levi by clicking here.
Levi is the nephew of Jensen Ackles.
Click here to bid on our Supernatural auctions
with proceeds going to Team Levi and the