Articles, Interviews, Videos
Who's Online
We have 41 guests online
Winchester Bros
Tuesday, 13 September 2005 10:00
By John Keegan
"Scary stories" don't scare me very much. Beyond the typical instinctual reaction of jumping at a sudden noise and visual flash, scary stories don't get a rise out of me at all. "
The Exorcist
"? Didn't bother me at all. I was more fascination by the psychological side of the story than frightened by the concept of demonic possession. It's easier to disturb me through unnerving concepts than to scare me with ghost stories.
That said, I have a deep and unending interest in the "paranormal". I love exploring the possibilities that lie outside of what many consider to be "normal". It's not so much that I buy into the typical explanations for these phenomena, because much of the time, it comes across as an artificial construction of "fact" designed to give order to the unexplained. But what I find interesting is the very fact that these anecdotal experiences are so prevalent. One can pass it off as purely psychological, but if something is unexplained, is that really a conclusion that can be made?
The old adage is that there is no such thing as the "supernatural", only those things that science cannot yet explain. These anecdotal stories evolve into urban legend and arcane lore as time passes and the line between reality and fantasy blurs. Unlike a lot of series out there, where phenomena are questioned or analyzed to death, this series revels in the idea that these urban legends and stories are all grounded in some basis of fact.
I have to say this: the writers don't try to make this series too deep, and they emphasize their hunt for their prized demographic. For all that, this is very entertaining escapism. The world of "Supernatural" doesn't have to be convincing from a "real world" point of view. The hook is that there's the "real world", and then there's all this other insanity that is kept nice and quiet, handled by semi-professional outlaw "hunters" who use conventional weapons to combat supernatural threats.
The two leads make for convincing "brothers with issues", and part of the fun is working out how deeply screwed up these guys are. Given their history and father, it's no surprise. When Daddy disowns you for wanting to be a lawyer instead of outlaw paranormal hunter, there are perhaps some psychological matters to be dealt with. The pilot gives me hope that this will be explored somewhat as the series progresses. Once the "coolness" is established, there's no reason to avoid a little reflection.
For a pilot, there's a minimum of intrusive exposition, which is a nice touch. The back story is shown, not explained, and that's always a good way to start. While I'm sure that many will be unnerved by the deaths that bookend the episode, I found it more interesting in terms of how this unknown entity might eventually be tied to the family. Clearly, it's targeting these people directly; it seems way too coincidental otherwise.
It also doesn't hurt that I've had a thing for
Sarah Shahi
since she was Jenny on "Alias". She's gorgeous, without a doubt, and she pulls off this role well. The producers were going for the hotness, and they got it. Clearly men and women both had something to enjoy. I wish the effects were a bit better, since they weren't always convincing, but this was a pilot and the effects may not be typical of the series as a whole. But that's a minor area of improvement.
I'm usually hard on pilot episodes, because they tend to serve two very different functions and don't come together well as a result. This is an example of a very good pilot. I didn't need to know much to get into the concept, and the producers convinced me that the series is worthy of being at least a guilty pleasure, should it be devoid of anything more than style. Not everything can be "Lost", after all, and sometimes, that's enough.
Visit the Episode Discussion Thread to discuss this review.
Last Updated on Saturday, 31 January 2009 08:06
Bone Key Review by John Keegan

Saturday, 07 March 2009 10:13

Visit Critical Myth for an archive of John's Review archives!

The very first "Supernatural" novel was something of a disappointment. While many of the common fan complaints were somewhat questionable, the story suffered from too much idle characterization and a weak antagonist. For the most part, the characters were well represented, however, so the challenge in this follow-up was all plot.

The author focused his first novel on his own home turf, and it felt a bit too insular as a result. I'm not sure that problem was resolved in this novel, however, because the Key West setting seems a bit too familiar to the author as well. A good portion of the novel feels like the travel section of the town paper. If the intention was to interest me in a possible future vacation in the area, then it worked. But it felt a bit heavy-handed for a relatively short novel.

The plot, on the other hand, was a vast improvement over the first novel. In fact, it came a bit close to overkill. As I've said before, when novels are introduced into a property with relatively strong continuity, the trick is to keep events from becoming too substantial. Otherwise, it's too easy to question why the events aren't discussed in the series. The crisis in this novel is just below the threshold for the third season (where events vary wildly in scale anyway).

Kudos also go to the author for continuing with the capable characterization. The dialogue doesn't always work, but the motivations definitely fit the third season mold. The author takes great pain in placing the psychology of the Brothers Winchester in context with the major events of the series (sometimes to a fault), and that resonates with the tone of the series itself.

The book is a bit short in terms of word count, so it doesn't require much of a time investment. I finished it in a few hours over the course of a couple days. In terms of content, it is probably the best of the current tie-in properties, beating out the first two novels and the disappointing comic books. That doesn't mean the novel is perfect "Supernatural", however; there's plenty of room for a dark horror volume, should the publisher ever find the right author and enough courage.

Visit the Bone Key Discussion Thread to discuss this review and book.




Cast and crew appreciate our 100th Ep Fundraiser

Thursday, 05 August 2010 02:42
We have been informed by a Supernatural crew member that the Supernatural cast and crew have received the card we sent them congratulating them on the 100th episode and telling them about the over $6000 that was raised by fans for A Dog's Life Rescue. They appreciate it very much and have hung the card up in the office.


Matt Mitovich teases a finale spoiler

Tuesday, 04 May 2010 00:07

Matt Mitovich teases Supernatural fans with an almost spoiler in his latest fancast.




Jensen Ackles and Jared Padalecki Photo Op Tickets Listed on Ebay w/ Proceeds Going to American Cancer Society

Tuesday, 04 October 2011 14:11

A wonderful fan has donated her Jensen Ackles and Jared Padalecki photo op tickets to us to auction with 100% of the proceeds going to the American Cancer Society.  These photo op tickets are for Creation Entertainment's Salute to Supernatural in Chicago.  To check out the auction, just click here.  And please spread the word!



Last Updated on Tuesday, 04 October 2011 14:24
<<

Start

<

Prev

1

2 3 4 5 6 7 8 9 10 Next > End >>


Page 1 of 1939
Mailing Address for Supernatural
Supernatural Films Inc
8085 Glenwood Drive
Burnaby, B.C.
V3N 5C8
Canada
Team Levi
Support Team Levi!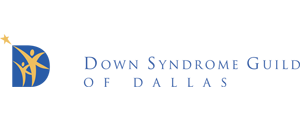 You can donate to Team Levi by clicking here.
Levi is the nephew of Jensen Ackles.
Click here to bid on our Supernatural auctions
with proceeds going to Team Levi and the