Articles, Interviews, Videos
Who's Online
We have 93 guests online
Statistics
Content View Hits : 8951590

Supernatural Character Spoiler via E!
Tuesday, 30 September 2014 05:44
We've updated our season 10 spoilers with a character spoiler via E! Watch with Kristin.
Jared Padalecki and Jensen Ackles Answer Fan Questions Pt 2 (video)

Monday, 29 September 2014 08:50




Supernatural Premiere Sneak Peek: Sam Goes to Monstrous Extremes

Monday, 29 September 2014 08:47

Dean may be the Winchester who's become a demon on Supernatural, but Sam proves to be quite demonic and terrifying himself in TVLine's exclusive video from the Season 10 premiere.

Click here for the video sneak peek.



<<

Start

<

Prev

1

2 3 4 5 6 7 8 9 10 Next > End >>


Page 1 of 3200
Mailing Address for Supernatural
Supernatural Films Inc
8085 Glenwood Drive
Burnaby, B.C.
V3N 5C8
Canada
Team Levi
Support Team Levi!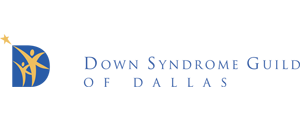 You can donate to Team Levi by clicking here.
Levi is the nephew of Jensen Ackles.
Click here to bid on our Supernatural auctions
with proceeds going to Team Levi and the