Articles, Interviews, Videos
Who's Online
We have 98 guests online
Statistics
Content View Hits : 8544959

Supernatural Hunters T-Shirt Available for 48 Hours from Qwertee (exclusive discount code!)

Wednesday, 23 July 2014 12:16

Click images for larger versions

This awesome Supernatural Hunters t-shirt is for sale for 48 hours only from http://www.qwertee.com/.  When ordering, be sure to use our exclusive discount code, WinchesterBros!




Jared Padalecki Is 'Violently Protective' of Family Time via People.com

Wednesday, 23 July 2014 11:50

With two little boys at home, Jared Padalecki wants to spend as much quality time with them as he can.

"After Supernatural I hope to kind of back off from the business and work more sporadically and be a father and be a basketball coach for my kids, maybe get into producing or something," Padalecki, 32, told reporters at the CW TCA in Beverly Hills on Friday.

 



<<

Start

<

Prev

1

2 3 4 5 6 7 8 9 10 Next > End >>


Page 1 of 3185
Team Levi
Support Team Levi!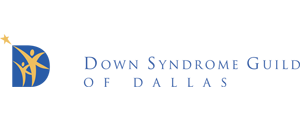 You can donate to Team Levi by clicking here.
Levi is the nephew of Jensen Ackles.
Mailing Address for Supernatural
Supernatural Films Inc
8085 Glenwood Drive
Burnaby, B.C.
V3N 5C8
Canada