Articles, Interviews, Videos
Who's Online
We have 70 guests online
Statistics
Content View Hits : 8574078

Video Interviews with Jared Padalecki, Jensen Ackles, Misha Collins, Mark Sheppard, Jeremy Carver from SDCC
Monday, 28 July 2014 02:54
NerdHQ Conversation For a Cause with the Cast of Supernatural

Sunday, 27 July 2014 14:21




Supernatural Press Room at Comic-Con: The Cast Teases Demon Dean, Cole, Sam's Moral Dilemma and Castiel's Grace

Sunday, 27 July 2014 13:18

"Following the Supernatural panel at Comic-Con, we were able to sit down with stars Jensen Ackles, Jared Padalecki, Misha Collins, Mark Sheppard and executive producer Jeremy Carver to chat about Demon Dean, Sam's search for his brother, angel politics and Crowley's new demon pal."

Click here for ScreenFad's report from the Supernatural press room.



<<

Start

<

Prev

1

2 3 4 5 6 7 8 9 10 Next > End >>


Page 1 of 3187
Team Levi
Support Team Levi!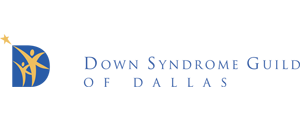 You can donate to Team Levi by clicking here.
Levi is the nephew of Jensen Ackles.
Mailing Address for Supernatural
Supernatural Films Inc
8085 Glenwood Drive
Burnaby, B.C.
V3N 5C8
Canada