Articles, Interviews, Videos
Who's Online
We have 72 guests online
Statistics
Content View Hits : 9083344

Winchester Radio--Discussion of Supernatural's 'Soul Survivor' with special guest Travis Aaron Wade
Jared Padalecki and Jensen Ackles Talk Sam, Demon Dean and the Brothers Moving Forward

Monday, 20 October 2014 12:13

During a celebratory red carpet for the upcoming 200th episode of Supernatural, ScreenFad spoke to stars Jared Padalecki and Jensen Ackles, as well as executive producers Jeremy Carver and Adam Glass, about where the Winchester brothers will go from here.

Click here for the complete article.




Photos from Supernatural's 200th Episode Celebration

Sunday, 19 October 2014 05:31

We have gathered photos from Supernatural's 200th episode celebration and added them to our gallery.



<<

Start

<

Prev

1

2 3 4 5 6 7 8 9 10 Next > End >>


Page 1 of 3214
Mailing Address for Supernatural
Supernatural Films Inc
8085 Glenwood Drive
Burnaby, B.C.
V3N 5C8
Canada
Team Levi
Support Team Levi!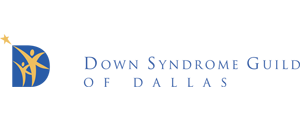 You can donate to Team Levi by clicking here.
Levi is the nephew of Jensen Ackles.
Click here to bid on our Supernatural auctions
with proceeds going to Team Levi and the