Articles, Interviews, Videos
Who's Online
We have 39 guests online
Statistics
Content View Hits : 8586507

Supernatural Season 10: Who's the Mystery Returning Guest Star?
Wednesday, 30 July 2014 10:08
Supernatural will be welcoming back some familiar faces for its 10th season (premiering Oct. 7), and TVLine has the scoop on the returning law enforcement officers — as well as a surprise guest.
Click here for the complete article.  SPOILERS
The Good, The Bad, and The Moose T-Shirt Available from TeeBusters (exclusive discount code)

Wednesday, 30 July 2014 02:31

Click image for larger version

'The Giood, The Bad, and The Moose' limited edition tees & hoodies on sale on www.teebusters.com for only 48 hours! Use voucher code 'SPNF4V3' for a 10% discount before August 1st!




Supernatural - Supernatural Comic-Con Fan Q&A (video)

Tuesday, 29 July 2014 10:40

 



<<

Start

<

Prev

1

2 3 4 5 6 7 8 9 10 Next > End >>


Page 1 of 3188
Team Levi
Support Team Levi!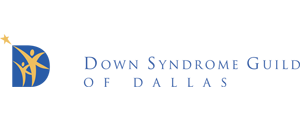 You can donate to Team Levi by clicking here.
Levi is the nephew of Jensen Ackles.
Mailing Address for Supernatural
Supernatural Films Inc
8085 Glenwood Drive
Burnaby, B.C.
V3N 5C8
Canada