Articles, Interviews, Videos
Who's Online
We have 97 guests online
Statistics
Content View Hits : 8795117

Supernatural Season 10 Promo Poster Released by the CW

Tuesday, 02 September 2014 14:13

Click image for larger version

The new season of "Supernatural" kicks off Tuesday, October 7 at 9pm ET, following the series premiere of "The Flash."

And don't forget to watch our "Supernatural" Retrospective that airs Monday, October 6 at 9pm ET, following the premiere of "The Originals."  Executive producers and stars share their favorite memories over the last nine years and tease what's to come.




Special WinchesterBros t-shirt for sale for a limited time!

Tuesday, 02 September 2014 13:56

For a limited time, you can now order a t-shirt with our website logo on it!  Show the world your love for Sam and Dean!  There are many different styles available.

All proceeds go to help with website costs.



<<

Start

<

Prev

1

2 3 4 5 6 7 8 9 10 Next > End >>


Page 1 of 3193
Mailing Address for Supernatural
Supernatural Films Inc
8085 Glenwood Drive
Burnaby, B.C.
V3N 5C8
Canada
Team Levi
Support Team Levi!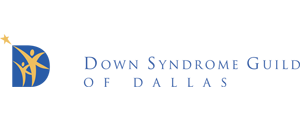 You can donate to Team Levi by clicking here.
Levi is the nephew of Jensen Ackles.
Click here to bid on our Supernatural auctions
with proceeds going to Team Levi and the