Articles, Interviews, Videos
Who's Online
We have 29 guests online
Statistics
Content View Hits : 8959799

Join the BC Film and Television Community Food and FUNdraising Challenge
Wednesday, 01 October 2014 11:28
Donate to the Greater Vancouver Food Bank Society in Supernatural's name. If you are not on a production or if you are a fan of a show you can still select your favorite show to support by choosing from the list below or by dropping your non-perishable food items at any union office. Click here for additional information and to donate.
Supernatural Retrospective Trailer

Wednesday, 01 October 2014 09:01




Clip from Supernatural Season 10 Premiere, 'Black'
<<

Start

<

Prev

1

2 3 4 5 6 7 8 9 10 Next > End >>


Page 1 of 3201
Mailing Address for Supernatural
Supernatural Films Inc
8085 Glenwood Drive
Burnaby, B.C.
V3N 5C8
Canada
Team Levi
Support Team Levi!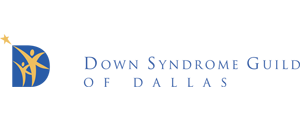 You can donate to Team Levi by clicking here.
Levi is the nephew of Jensen Ackles.
Click here to bid on our Supernatural auctions
with proceeds going to Team Levi and the