Articles, Interviews, Videos
Who's Online
We have 72 guests online
Statistics
Content View Hits : 9121118

Official episode synopsis for Supernatural's 200th episode, 'Fan Fiction'
Thursday, 23 October 2014 14:47
CW has release the official episode synopsis for Supernatural's 200th episode, 'Fan Fiction.'
Click here for the information.
Vote for Supernatural in the TV Guide Fan Favorite Awards

Thursday, 23 October 2014 08:38

TV Guide's annual Fan Favorite Awards are underway and Supernatural is nominated in a few categories!

Vote for Sam and Dean in Favorite Duo

Vote for Supernatural for Favorite Horror Show

Vote for Crowley for Favorite Villain

 

Voting is through Facebook. Click here to vote.




Ratings for Supernatural's 'Soul Survivor'

Wednesday, 22 October 2014 07:04

Supernatural's October 21 episode received a 0.9 rating with 2.10 million viewers.



<<

Start

<

Prev

1

2 3 4 5 6 7 8 9 10 Next > End >>


Page 1 of 3218
Mailing Address for Supernatural
Supernatural Films Inc
8085 Glenwood Drive
Burnaby, B.C.
V3N 5C8
Canada
Team Levi
Support Team Levi!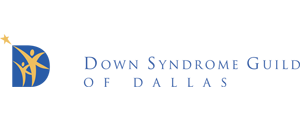 You can donate to Team Levi by clicking here.
Levi is the nephew of Jensen Ackles.
Click here to bid on our Supernatural auctions
with proceeds going to Team Levi and the