Articles, Interviews, Videos
Who's Online
We have 68 guests online
Statistics
Content View Hits : 8917611

Official information for Supernatural's season premiere and for CW's retrospective on nine seasons of Supernatural

Thursday, 18 September 2014 10:02

 

CW as released the official episode synopsis for Supernatural's tenth season premiere, airing October 7.  Click here for the information.

 

 

CW also released the info on their look back at nine seasons of Supernatural, airing October 6.

ONE-HOUR SPECIAL

 

A VERY SPECIAL SUPERNATURAL SPECIAL – (9:00-10:00 p.m. ET) (CONTENT RATING TBD) (HDTV)

 

A PAST AND FUTURE LOOK AT "SUPERNATURAL" ─ This one-hour special takes a behind-the-scenes look at the past nine seasons of the hit drama about the thrilling and terrifying journey of the Winchester Brothers.  Interviews include series stars Jared Padalecki (Sam Winchester), Jensen Ackles (Dean Winchester), Misha Collins (Castiel) and Mark Sheppard (Crowley), along with series creator Eric Kripke and executive producers Robert Singer and Jeremy Carver.  The stars and producers share stories and clips of their favorite memories, monsters, demons and angels from seasons one through nine and tease the upcoming action fans can expect in season ten. Original airdate 10/6/2014.




Promo photos for Supernatural's 10th season premiere released

Tuesday, 16 September 2014 16:46

CW has released promo photos for Supernatural's season 10 premiere which airs October 7.



<<

Start

<

Prev

1

2 3 4 5 6 7 8 9 10 Next > End >>


Page 1 of 3198
Mailing Address for Supernatural
Supernatural Films Inc
8085 Glenwood Drive
Burnaby, B.C.
V3N 5C8
Canada
Team Levi
Support Team Levi!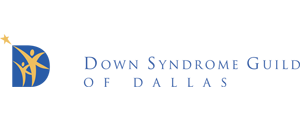 You can donate to Team Levi by clicking here.
Levi is the nephew of Jensen Ackles.
Click here to bid on our Supernatural auctions
with proceeds going to Team Levi and the