Articles, Interviews, Videos
Who's Online
We have 67 guests online
Statistics
Content View Hits : 9173002

Official episode synopsis for Supernatural's November 18 episode, 'Ask Jeeves'
Thursday, 30 October 2014 14:15
CW has released the official episode synopsis for Supernatural's November 18 episode, 'Ask Jeeves.'
Supernatural 200th Episode Promo Photo from USAToday

Thursday, 30 October 2014 03:43

Click image for larger version

This CW fantasy hits a milestone only very long-running series ever get to reach: its 200th episode. To celebrate, the series offers one of those meta-episodes of which it is fond, as Sam and Dean stumble upon a fan-fiction-inspired high school musical based on their lives. Word is that familiar faces will abound.




'Supernatural's' Robbie Thompson on Felicia Day and the Return of Charlie

Wednesday, 29 October 2014 14:26

While speaking with Supernatural writer Robbie Thompson about the launch of Marvel's Silk series, CBR News took the opportunity to ask him about the creation of Charlie Bradbury, the appeal of the character, and his hopes for her future.

Click here for the interview from Comic Book Resources.



<<

Start

<

Prev

1

2 3 4 5 6 7 8 9 10 Next > End >>


Page 1 of 3221
Mailing Address for Supernatural
Supernatural Films Inc
8085 Glenwood Drive
Burnaby, B.C.
V3N 5C8
Canada
Team Levi
Support Team Levi!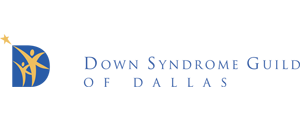 You can donate to Team Levi by clicking here.
Levi is the nephew of Jensen Ackles.
Click here to bid on our Supernatural auctions
with proceeds going to Team Levi and the